There are so many fantastic fiber arts blogs and web sites out there, picking just one each week to be featured is going to be hard! Stay tuned for features from among Spinners, Dyers, Weavers, Alpaca and Sheep farms, and much more!  Each Monday there will be something new.
February 24, 2014  Our very first feature site is The Whimsical Art of Nina Bolen!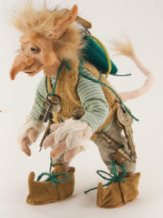 Comments are always welcome here at SlowYarn! Tell us what you think, share your ideas, or comment on the content. Or you can contact me directly at Kelley@SlowYarn.com.
Thanks!
–Kelley
Copyright © 2013 Kelley Adams. All rights reserved.
All text, photos, and graphics are the property of Kelley Adams, unless credit is given to an alternative source.