It's official!
As of today, January 8, 2019, Craftsy has become Bluprint.
We've known it was coming for awhile now, since "Craftsy Unlimited" subscriptions became Bluprint months ago. Now, the individual Craftsy classes have become Bluprint as well. If you go to the old craftsy address, you will be automatically redirected to mybluprint.com.
What does this mean for you?
First of all, rest assured that not much has changed but the name. Bluprint started within the Craftsy company, with one of the original four Craftsy co-founders as CEO.
I don't know about you, but I loved the way the company began and I'm happy it wasn't a complete takeover by some powerful unnamed corporate entity. (More about that in a bit…) If you don't know how Craftsy began, I'll tell you in a nutshell. Four young men in Denver, Colorado wanted to start an online education platform. One of them had a mom who taught quilting classes, and when they combined the idea of craft classes with their revolutionary, interactive online classroom setup, "Craftsy" was born.
I really don't know why they've changed the name. It's not really explained on their website, but I suspect they wanted to appeal to a broader audience than women crafters. They did have some woodworking classes, but the name "Craftsy" may have been off-putting to some potential subscribers. As "Bluprint," they have added classes in fine arts, dance, yoga, jewelry-making, and more.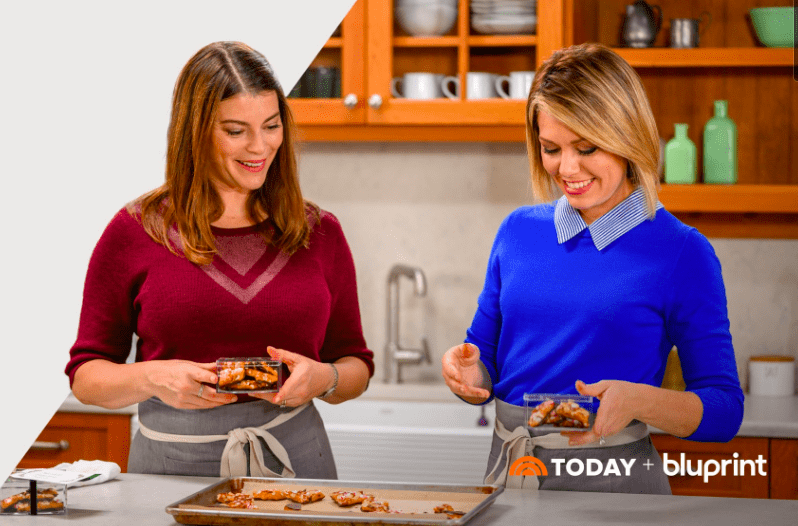 How much is a subscription to bluprint now?
As of today, January 8, the regular price for a one-year all-access pass to Bluprint is $95.99. That gets you into all classes formerly known as Craftsy, as well as all the new classes and features included in Bluprint. An added bonus is free shipping on supplies to one-year subscribing members. They seem to be planning to carry on the Craftsy tradition of near-constant special offers and deals, though. I'll send out an updated pricing scheme to my SlowYarn.com subscribers tomorrow, which is when I was promised a new special deal would be announced.
What happened to the Craftsy classes you already own?
I was worried, too. When they first started, they didn't have a sale every week or bargain-priced classes on special…and each class I bought was a bit of an investment. I purchased them with the promise of lifetime access! No worries. I still have that access. Nothing changed there but the login page.
How about my pattern library?
That's still there, too. Go to mybluprint.com to find them. Log in, then go to the upper right corner where it always was to look at the pull down menu for your account. Under "My Stuff" you'll find your class library, your pattern library, and your projects.
What about my Craftsy Unlimited subscription? I bought that before the whole name change thing!
Again, no worries. You're still a member. You just have to remember how to spell "bluprint." (My spell-checker is really offended by that misspelling.)
With this emphasis on subscribing, can I still purchase just the classes I want?
Yes. You don't have to subscribe. I'm personally convinced that you should subscribe because of the incredible value of unlimited access to all those classes and all the other new features Bluprint has added, but that is absolutely up to you.
Your subscription may also include a set number of classes that are yours forever. At the end of last year, they were offering 12 Craftsy classes with each subscription. That could come in handy if Bluprint is more about staying current with their library of classes and they cycle through those available on the unlimited plan, removing some of your favorites. (They haven't said anything about doing this! I am just speculating that it's possible and that owning the class could be a safeguard.)
Can I still purchase supplies for my classes?
Absolutely! You can go to shop.mybluprint.com for supplies. Also, if you are a Bluprint subscriber within the US you get free shipping on those supplies! Yay!
How about the Craftsy mobile app? I like my classes on the ipad.
No problem. It's also called Bluprint now, so you'll need to download the new app. The old Craftsy one will still work into February. Your past Craftsy purchases will transfer to the new Bluprint app.
What were you going to tell us about powerful corporate entities?
Oh, yeah! I mentioned above that this name change seems to be, at least mostly, an internal change. However, I am a compulsive link-follower: There is definitely a link between the new branding of Craftsy-to-Bluprint and the NBCUniversal company, which is a branch of the Comcast Corporation. It's not hidden if you follow lots of links, but they didn't advertise the takeover, either.
On that note, I'll leave you alone to follow the link on the picture below to see what the new Bluprint is all about!
Comments are always welcome here at SlowYarn! Tell us what you think, share your ideas, or comment on the content. Or you can contact me directly at Kelley@SlowYarn.com.  
Thanks!
–Kelley
Copyright © 2019 Kelley Adams.  All rights reserved.