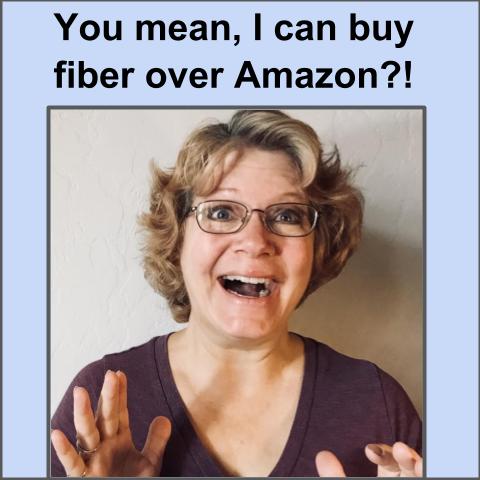 People are always asking, "Where can I buy wool roving?" on posts in the fiber-related Facebook groups. One of them exclaimed a couple of weeks ago, "You mean, I can get fiber from AMAZON?!"
Since I spend hours every day researching what's new in the world of Fiber Art supplies and sales, it wasn't news to me that you can buy wool, roving, spinning wheels and more– all through Amazon. But it was news to a lot of people!
So, what's the deal?
It used to be that, if we wanted an unusual and specific product like Merino roving for felting, we needed to go to a specialty store. Remember when we were all so excited when our favorite catalog stores went online, making it even easier to get spinning, weaving, and felting supplies?
We all built up loyalties to our favorite suppliers. I've witnessed passionate arguments between Paradise Fibers fans and Woolery fans, ready to come to blows about which was the better fiber store. The idea of giving our business to Amazon, of all places, instead of our old favorites, seemed like sacrilege!
Well– baby, the times, they are a-changin'! We can have the best of both worlds!
Last week for my birthday I got a single box from Amazon that contained:
Green, Merino/Tencel roving from Living Dreams
a ball of white Merino Superfine roving from Paradise Fibers
a bag of silkworm cocoons from Paradise Fibers
Moy Mackay's stunning book "Art in Felt & Stitch"
A new Kindle
And birdseed for the parrot!
I was singing that song from Sound of Music about my favorite things while I opened the box. Check it out! Wouldn't you sing, too?


So, we get the box from Amazon, but it's still from our old favorite companies?
Yes! More and more, small companies are taking advantage of Amazon's huge, popular search engine to get their products discovered by a whole new set of customers. And more customers like me can get our fiber fix and a birdseed refill with a single purchase. Not all of the fiber you'll see on Amazon is coming from our old favorite sources. There are new places to get fiber from, too! Look at the price on the 80 piece felting kit by Kecuco.
If I click on Amazon links from a website like SlowYarn.com, will I spend more? 
Your products aren't costing any more from clicking my links, whether I send you to Amazon or directly to Paradise Fibers. I am "affiliated" with both, which means I can recommend products to you and get a small commission from those companies if you purchase through my link. (That's really the only way websites make any money, other than direct sales, and that commission pays me for the time I spend researching and writing.  So, please do use the links if you like what you see!)
Those companies do not charge you more for buying through websites!
So, what kinds of fiber can I buy on Amazon?
I'm so glad you asked. Yes, these are affiliate links and I'll make a few cents if you buy them. But this, y'all, is what I do! I spin… and I know stuff! Check these out!
My boyfriend wants me to point out that he got a new air conditioner condensate pump over Amazon, when he couldn't find it anywhere else. Where else could you get sillk cocoons and a new pump from the same place?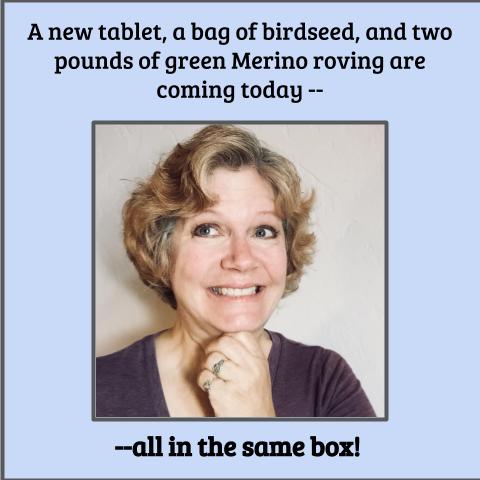 Comments are always welcome here at SlowYarn! Tell us what you think, share your ideas, or comment on the content. Or you can contact me directly at Kelley@SlowYarn.com.  
Thanks!
–Kelley
Copyright ©  2018 Kelley Adams.  All rights reserved.
All text, photos, and graphics are the property of Kelley Adams unless credit is given to an alternative source.