"My name is Kelley, and I've been a fiber artist for over 50 years. I am a maker, a writer, an actor, a storyteller, and a teacher, with a degree in History. I teach all types of fiber art, to students of all ages, including spinning, dyeing, eco-printing, felting, knitting, tatting, embroidery, basket making, crocheting, weaving, and papermaking. I raised sheep and goats for over 12 years. I currently live in an old stone church in beautiful Colorado with my boyfriend, four cats, one hounddog, one Bernedoodle, and a noisy conure parrot; but no sheep at all.
---
To view our Privacy Policy, click here!
To view our Affiliate Disclosure, click here!
---
My Philosophy:
People are beginning to realize that the stress caused by today's fast-paced world isn't worth the trade-offs!  We're making ourselves sick, neglecting precious time with our families and spinning our wheels, not getting anywhere.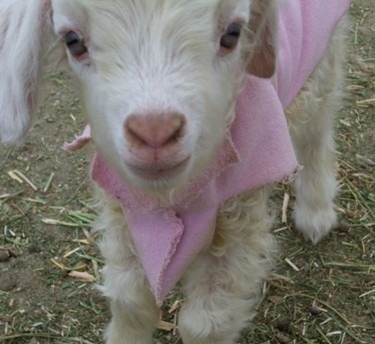 The Slow Life Movement has been spreading since the mid-80's, reassuring people that it is possible to slow down the pace of their lives, and feel healthier and happier for it.  Buying locally produced food and handmade goods is better for ourselves and the world around us. More of us are focusing on a different way of spinning our wheels. Spinning wheels, that is!
Slow yarn is any yarn that has been handmade, hand dyed, or in some way embellished by a real person, not a factory machine.  People a few hundred years ago would really laugh at us because the lovely spinning wheels that look straight out of a fairy tale to us today were the science fiction tool of the future for them. They used a drop spindle, or just their thighs, to spin the threads that made the clothes, shoes, nets, and sails that civilized mankind.  Today, not only can we buy our yarn from the local department store, but it's made of chemicals and manufactured fibers whose origins most laymen can't even imagine.  Fibers from a plant, or wool from an animal?  That is something we can understand and relate to, and using those fibers ties us to our ancestors in ways that sooth the soul.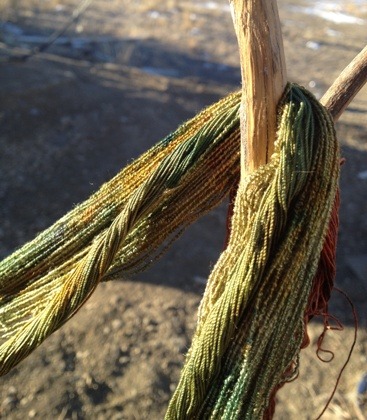 On this site, I will frequently  use "she" or "her." Many of these skills were traditionally women's work, and my reference to the female is a tip of the hat to those women who went before me. In no way does this mean that men haven't in the past or don't currently make beautiful creations with fiber!  I know a couple of men whose talent in weaving leaves me in awe.  And don't forget, there is nothing feminine or dainty about shearing a sheep! Every age of person, man or woman or child, can make beautiful handcrafted goods.
I started SlowYarn.com to showcase some of those handmade products being created all over the world.  My focus is on handspinning and handspun yarn, but I won't be limited to that.  You can come here for stories of other artists creating with fiber, pointers on using handmade goods, spinning tips, and even animal husbandry and gardening.
Also, please don't hesitate to use links from this site to buy equipment or goods from my affiliate companies! With many of them, I get a small commission which helps me keep SlowYarn.com available to you. I've used every company  I am affiliated with and they come personally recommended by me. I will not recommend a product because I get money for the recommendation- only because I have tried it and it worked well.
---
Comments are always welcome here at SlowYarn! Tell us what you think, share your ideas, or comment on the content. Or you can contact me directly at Kelley@SlowYarn.com.  
Thanks!
–Kelley
---
Web-hosting by Wealthy Affiliate, created on WordPress. To learn more about publishing your own website, click on the link below. Free starter membership:
Copyright ©  2015-2023 Kelley Adams.  All rights reserved.
All text, photos, and graphics are the property of Kelley Adam unless credit is given to an alternative source.