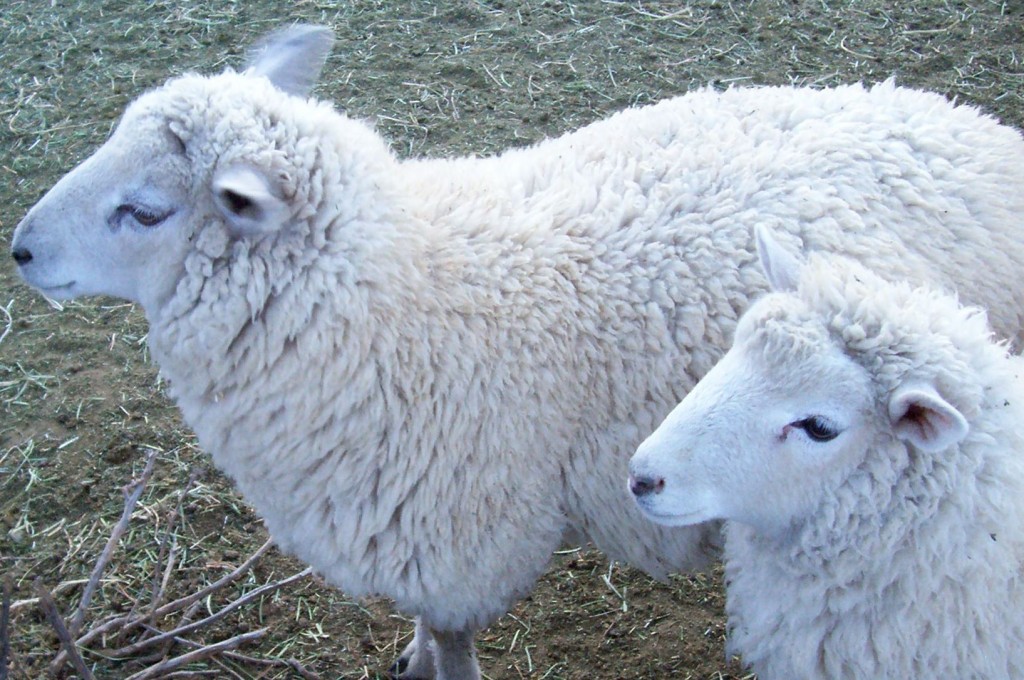 Sheep
These remarkable animals have been providing food, fertilizer, clothing, and shelter for mankind for many centuries. No other animal is quite as versatile and useful.  Because sheep wool has the unique characteristic of felting into a durable warm fabric, it played a huge part in the civilization of mankind. Mongolian yurts are still made from felt. As the nomadic peoples travel with their flocks to find pasture they carry their wool felt homes with them. Modern city dwellers are often unaware of how often they have felt around them, making gaskets and seals and pads and fillers.
It is possible to raise just a few sheep on very little land. A two-acre farm certainly has a place for these animals.  Never get just one sheep, though. They are flock animals and a single sheep would be a very lonely sheep.  Basic food, water and shelter are sufficient to get started keeping your own wool-producers. See my blog post on keeping sheep for more about how to raise your woolies.
Don't want to raise your own? Follow LucyEwe to The Woolery for beautiful wool that's ready to spin!
Comments are always welcome here at SlowYarn! Tell us what you think, share your ideas, or comment on the content. Or you can contact me directly at Kelley@SlowYarn.com.  
Thanks!
–Kelley
Copyright ©  2013-2015 Kelley Adams.  All rights  reserved.
All text, photos, and graphics are the property of Kelley Adams, unless credit is given to an alternative source.