Lace knitting is so beautiful and complicated, a lot of knitters are afraid to even attempt it!  If you haven't, you should give it a try.  Knitted lace is really only a combination of very basic stitches. The only thing that's complicated is keeping track of your rows, and there are lots of great products to help you with that.
Check out this great row counter from The Woolery…
Lace knitting makes beautiful sweaters and scarves, but is probably most well known in the form of shawls. "Wedding ring shawls" were lace knit shawls from the Shetland Isles, and were made from yarn spun so fine and light that the finished shawl could be drawn through a wedding ring.    There is also a long standing tradition in
If you'd like to know how to lace knit, 
Craftsy has a number of great classes. This link takes you to a good one to start learning:
Lace Knitting: Basics and Beyond with Eunny Jang
I found this beautiful site called Heirloom Knitting that gives lots more information. Just follow LucyEwe to see it!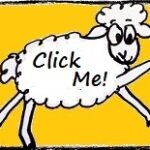 Comments are always welcome here at SlowYarn! Tell us what you think, share your ideas, or comment on the content. Or you can contact me directly at Kelley@SlowYarn.com.  
Thanks!
–Kelley
Copyright ©  2013-2015 Kelley Adams.  All rights  reserved.
All text, photos, and graphics are the property of Kelley Adams, unless credit is given to an alternative source.