I recently posted on Facebook asking friends for plastic netting that wrapped a ham or turkey.  I use them with my drum carder for a nifty little trick to lift the wool off the carding cloth. Discussion ensued, wondering if the little kind around cheeses would do, or the softer kind like tangerines and oranges and onions come in.  Nope. It's the ham netting that works.  It's the right size, the right texture, and stiff enough to stuff down in the drum carder teeth.  This is what's known as a "doffing net," and it makes the removal of a batt of carded wool so so so much easier!
The net is wound around the large drum before any wool is added. Stretch the net to fit just to the outside edges of the drum. On my Louet drum carder it fits perfectly end to end if the outside edges meet.  If it doesn't fit your carder, stretch it taught or cut off the ends to make it fit.  Card your wool until you have a full batt, ready to remove from the drum carder.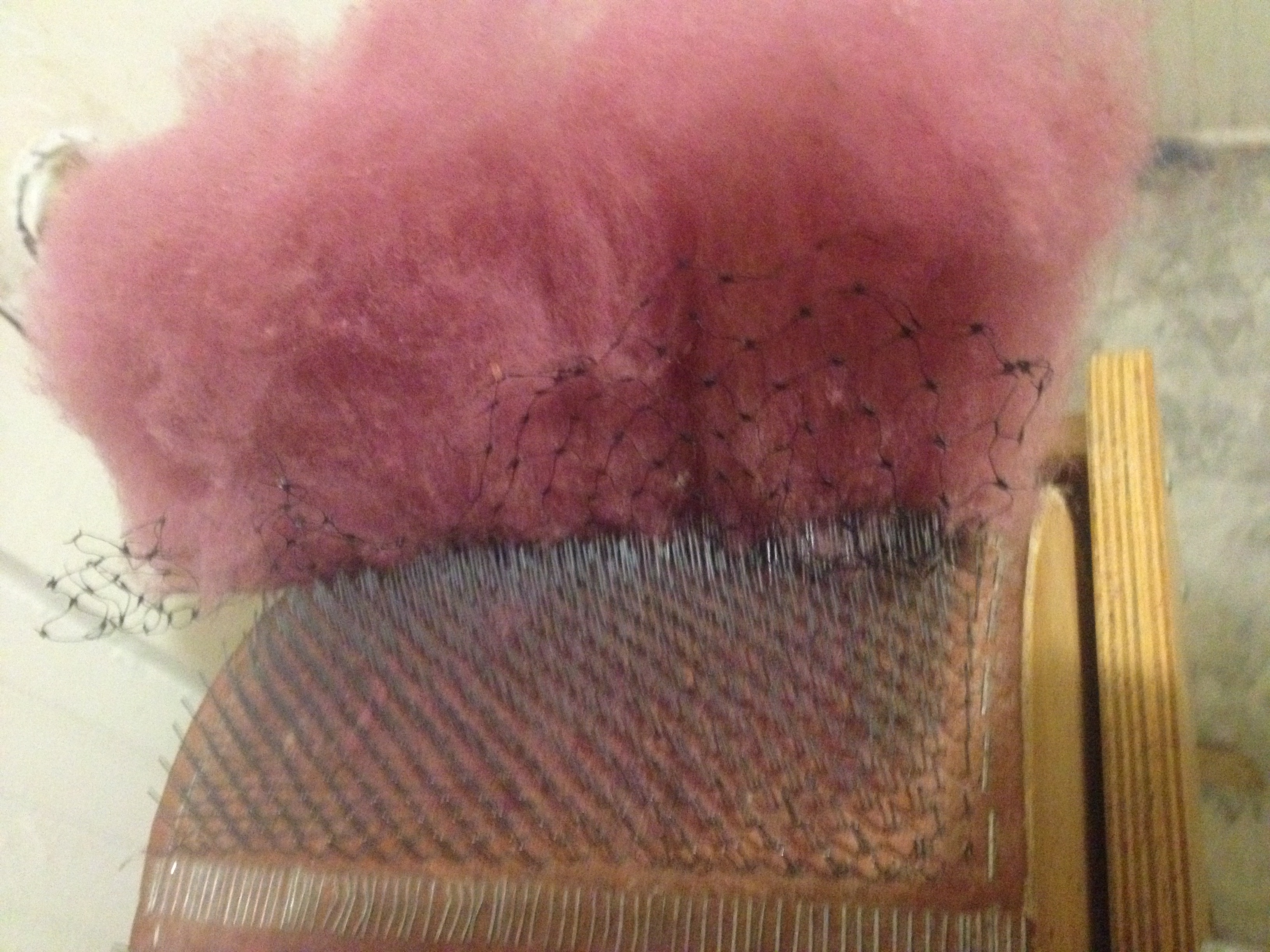 Split the wool at the seam of the carding cloth, where there aren't any teeth.
To make this job easier, I highly recommend a Strauch Knuckle-Saving Batt Picker from
The Woolery.  Click on the picture to save your knuckles!
 Once the fibers are separated, grab the ham net you've recycled and pull up. Voila! Almost no wool caught in the teeth of the drum. Any that is left, use a Strauch Doffer Brush to clean it up.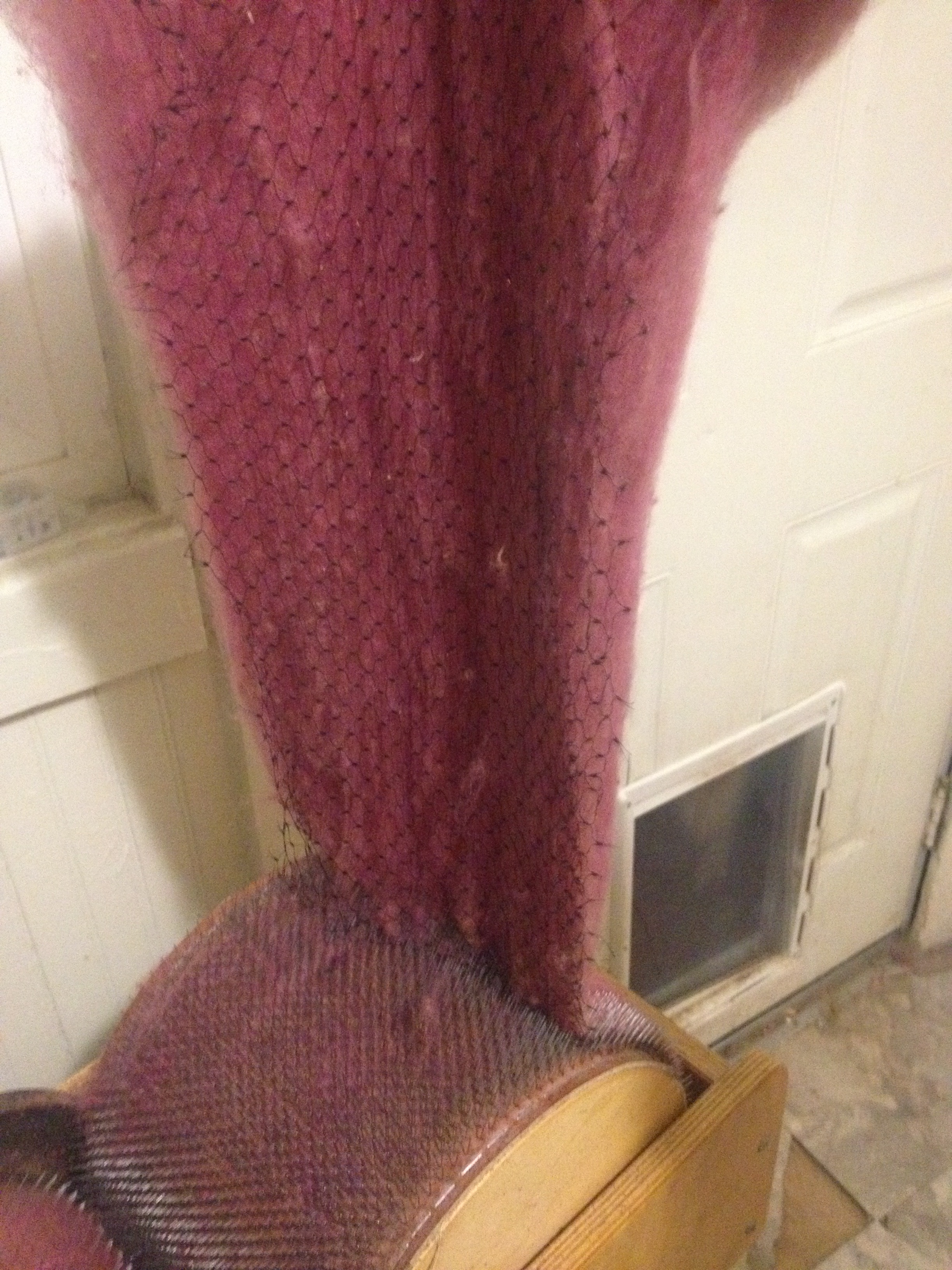 Yep, there's a LOT of VM on that carder! It was a very dirty fleece. I'll write another blog post soon about using dirty fleece. Believe me, I have a lot of experience!  See how nicely that net fit the drum? It made a perfect batt. Sometimes, without a doffing net, the fibers you've just neatly straightened get messed up again. I find I have to re-card less if I use a doffing net.
Just peel the netting off for a perfect batt! Don't forget to lay it down again before you crank the drums. Bits from the small drum will still lay down on the large drum once it's empty like that, so there will be wool under your doffing net on the next batt. Or you can clean the small drum between batts, but I find that to be a lot of trouble.
There you have it! An easy trick to getting a clean, neat batt off the drum carder, using an old net from wrapping ham or turkey.
Copyright ©  2015 Kelley Adams.  All rights  reserved.
All text, photos, and graphics are the property of Kelley Adams, unless credit is given to an alternative source.